P2Q Converter Kit
( P2Q Converter + 5" Fresnel + Size III Barndoor )
P/N: FLXA028
The P2Q Converter Kit is a light modifier with a 5" fresnel lens for the P360 and the P360EX. It attaches to the front of the light increasing the throw and focusing the intensity of the beam an amazing 8x. The converter gives your light a more cinematic look and brings the normal beam angle of 65° down to 14°.
Separator
Features »
Increases light intensity by 8X
Increases beam distance
Decreases beam angle from 65º down to 14º
Specifications »
Size
6.5"x 6.1"x 4.1"
Lighting Effect
Creates a spotlight effect, increases intensity of center beam
Separator
Photometric Performance with P360
Photometric Performance with P360EX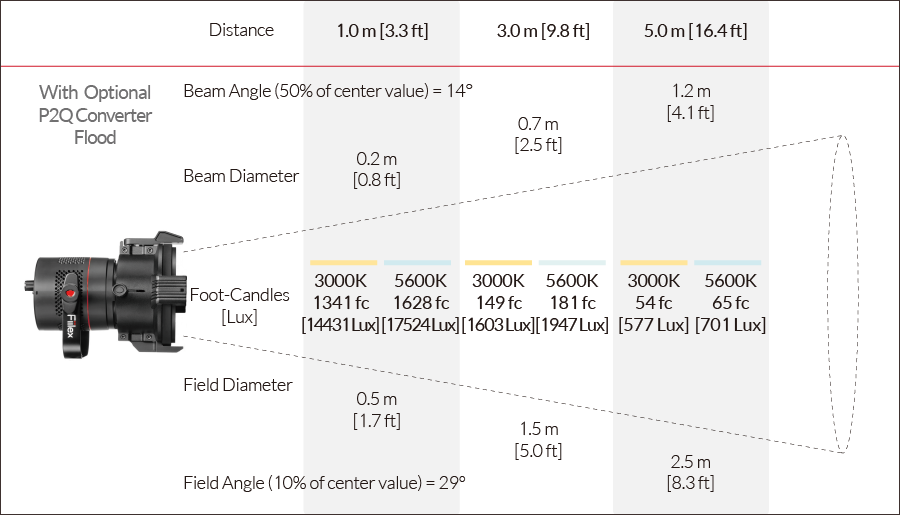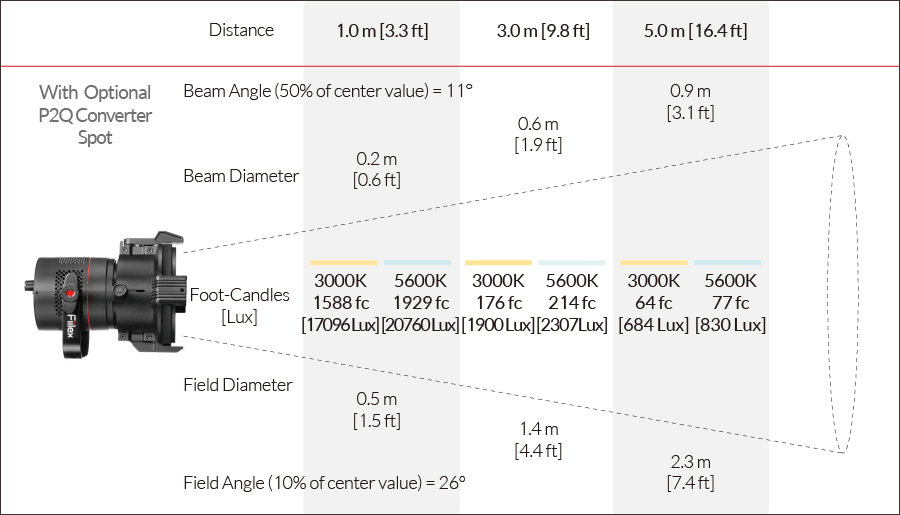 Separator
Items Included »
(1) P2Q Converter (Size II)
(1) 5-Inch Fresnel Lens
(1) Size III Barndoor
(Q-Series)