Matrix II Tunable White
Cinematic Quad-Source LED Punch Light
Overview

Specifications & Downloads

Video & Gallery

Photometric & Spectral Data

Kits & Accessories
The Matrix II Tunable White fixture draws 320W of power and produces an output greater than a 1K tungsten soft light. This output is generated by the four Dense Matrix LED clusters that are set into a custom-designed reflecting chamber and enclosed by a layer of diffusion. With its four LED sources, the Matrix supports additional optics and accessories that can easily reshape the fixture's illumination. The fixture is compatible with light banks from Chimera as well as DoP Choice when using the speed ring accessory. It can also be used as a front-focused light with the optional Quad-Fresnel, which increases beam intensity by 3x.

The Matrix II Tunable White also includes many of the features Fiilex is known for: tunable CCT and hue, robust construction, intuitive controls, etc. The high-grade aluminum housing and ruggedized rubber at impact points make it extremely hard-wearing and shock-resistant.

The Matrix is also available in an RGBW model that adds full color control to the fixture.
FEATURES
320W power draw
Quad 75W DiCon Dense Matrix LED
99° wide beam, 31° with option Fresnel accesory
Smooth dimming down to 0% without flicker
Tunable color (2800-6500K, ±0.25 magenta/green)
Very lightweight (9.7 lbs) vs. comparable fixtures
Single light kit falls within standard airline checked bag weight limits
Compatible with industry-standard softboxes and octabanks via speed ring accessory
Extreme durability with high-grade aluminum housing and ruggedized exterior
Improvements over Matrix gen. 1:

- Extremely improved dimming quality at low power settings
- more robust yoke
- Support for high-end RDM/DMX512
- XLR power input compatible with 48V battery power
Separator
ITEMS INCLUDED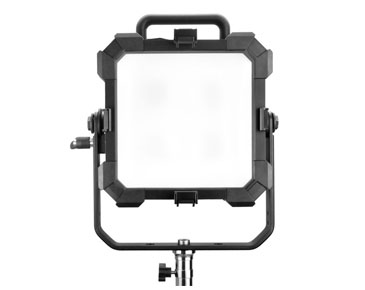 (1) Matrix II Light Head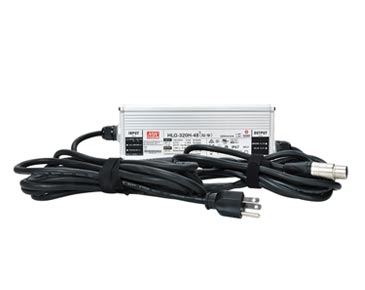 (1) Power Adapter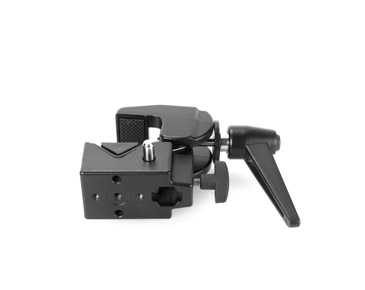 (1) Clamp Mount
SPECIFICATIONS
Fresnel Size
Optional Quad Fresnel Leans (Removable)
Beam Angle
99° (31° w/ Optional Quad Fresnel Lens)
CCT Range
2800-6500K Continuous Tuning
Hue Control
±0.25 Green/Magenta
CRI
96 Typical.
Dimming
100% - 0%
LED
(Four) 75W DiCon Dense Matrix LED
Input Power
120V-240VAC
Power Consumption
320W Max AC | 300W Max DC
Power Adapter
AC Input: 100-240V AC, 50~60Hz | DC Output: 48V
DC Power Port
XLR-3P
DMX Port
Two XLR Ports-5P (512 Addresses)
USB 5V
Yes
Weight
Fixture: 9.7 lbs / 4.4kg (Includes Yoke)
Power Adapter: 5.7 lbs/2.6kg
Size
L 6.7 " x W 12.2 " x H 16.5 "
L 171mm x W 311mm x H 418mm
Mount Type
Baby Stud 5/8" Female (16mm) and
Junior Stud 1-1/8" Male (28mm)
Thermal Design
Advanced Vapor Cooling System (Fan Cooled)
Operating Temperature
32-104ºF / 0-40º C
Separator
DOWNLOADS
VIDEOS
Matrix II Tunable White Quad-Source Punch Light from Fiilex
This product overview video demonstrates the major features of the Matrix II Tunable White. [01:41]Play
PHOTOMETRIC DATA
Separator
BEAM PROFILE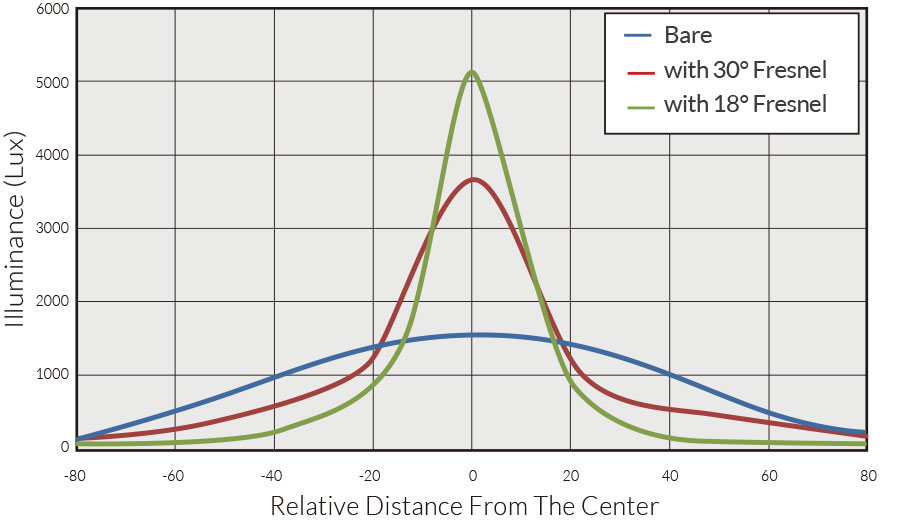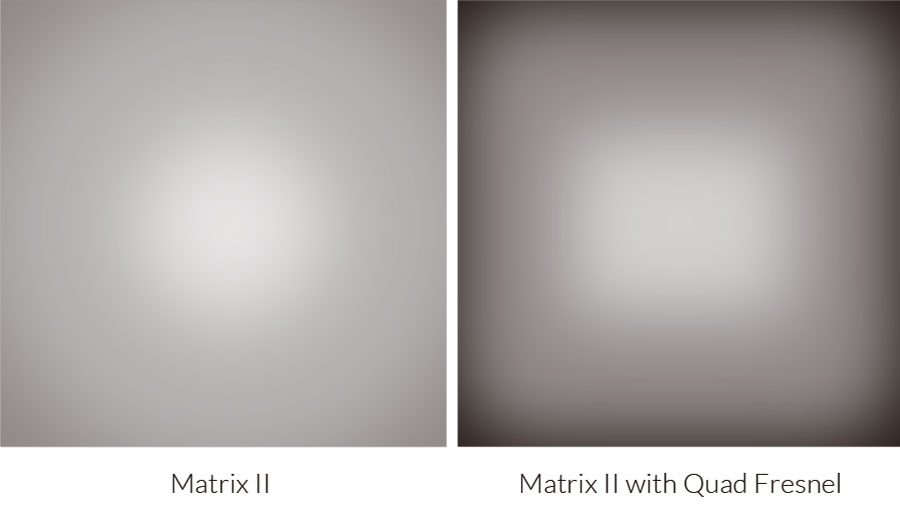 Separator
SPECTRAL DATA

CRI
Measurement
R1
R2
R3
R4
R5
R6
R7
R8
R9
3200K
99
99
93
98
98
97
98
98
94
5600K
97
99
98
92
95
96
95
94
86
CRI
Measurement
R10
R11
R12
R13
R14
R15
CRI
Ra
CRI
Extended
TLCI
Results
3200K
91
97
83
99
95
98
97
95
97
5600K
94
93
81
98
99
96
96
94
94
KITS CONTAINING MATRIX
Separator
COMPATIBLE ACCESSORIES