Discontinued
The perfect balance of power and portability, the P360 is a 350W equivalent light that weighs just 1.6lbs. Color tunable between tungsten and daylight, this compact LED is strong enough to be a key or fill light and flexible enough to never lock you into a certain look. Delivering intense light with a high CRI (≥93), the P360 saves you time in post-production by giving you vibrant colors and crisp shadows with no color fringing or spiking. This single point source runs cool to touch and can be shaped, softened, or focused easily with a wide variety of accessories, blending into your existing set-up or working flawlessly on its own. Compatible with broadcast batteries and designed to withstand bumps and turbulence of travel, the P360 is an easy choice for establishing quick shots on the go and for working on location. A go-to tool for any lighting kit, the powerful P360 gives you stunning light whenever you need it.
Separator
FEATURES
350W tungsten equivalent, 90W draw
Dimmable and Color-Tunable Between 3000-5600K
High CRI ≥93
Compact, Weighs 1.6 lbs
Runs on AC Power 110-240V or Broadcast Batteries 12-28V
(w/ D-Tap Cables)
Solid State Technology (no Bulbs to Break)
Separator
SPECTRAL DATA

CRI
Measurement
R1
R2
R3
R4
R5
R6
R7
R8
R9
3000K
97
98
91
94
98
97
96
96
90
5600K
96
97
95
96
95
95
97
95
77
CRI
Measurement
R10
R11
R12
R13
R14
R15
CRI
Ra
CRI
Extended
TLCI
Results
3000K
89
92
87
96
93
95
96
94
95
5600K
88
94
84
95
97
94
96
93
97
*Values in this table are typical.
**CRI Ra is the averaged result of R1 to R8, CRI Extended is the averaged value of R1 to R15.


Separator
SPECIFICATIONS
| | |
| --- | --- |
| Size (without Barndoor) | 4" (Diameter) x 4.7" (Length) |
| Weight (Include Yoke) | 1.6 lb / 0.74 kg |
| LED | Dense Matrix LED |
| Thermal Design | Advanced Vapor Cooling System |
| Beam Angle | 65° (Native) |
| CCT Range | 3000-5600K Continuous Tuning |
| Dimming | 100-10% |
| CRI | ≥93 |
| Power Consumption | 90W Max. |
| Input Voltage | 12 to 28 V DC |
| AC Adaptor | 100 - 240V AC, 50-60Hz (In) / 19V DC, 90W Max. (Out) |
| Temperature Range | 32-104ºF / 0-40º C (over temperature protection) |
Separator
SHOWCASE
Separator
AWARDS AND REVIEWS
2014 Onion Award
Resource Magazine picked the Fiilex P180E and P360 lights as the winners of the 2014 Onion Award, a distinction given to top new products that "are so perfect they make you want to cry." Read More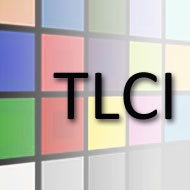 Flawless Color
Fiilex LEDs consistently place in the top tier of the Television Lighting Consistency Index (TLCI), meaning they reveal color so accurately that they eliminate the need for color correction. Read More


Separator
PHOTOMETRIC DATA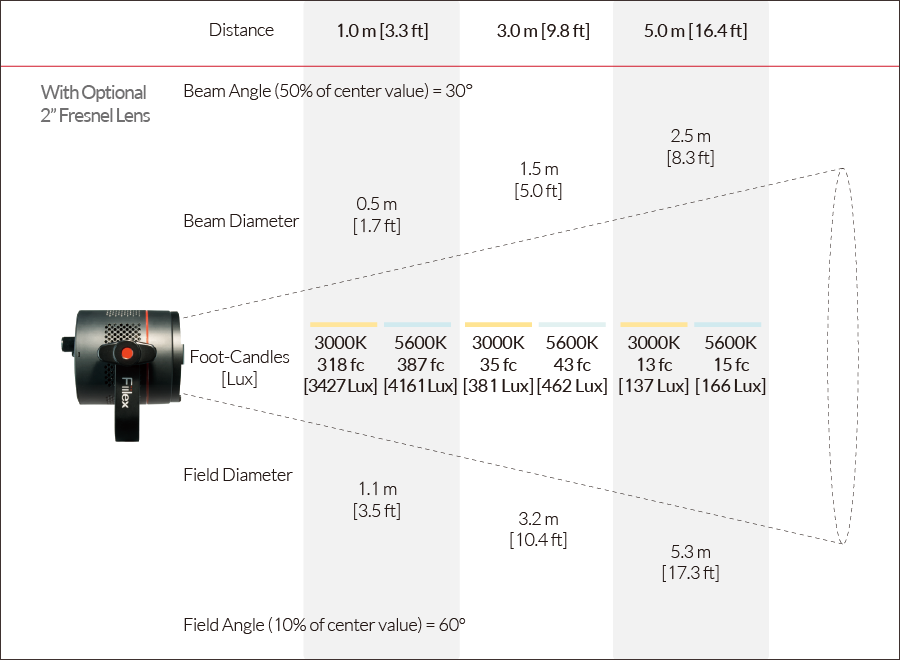 Separator
Items Included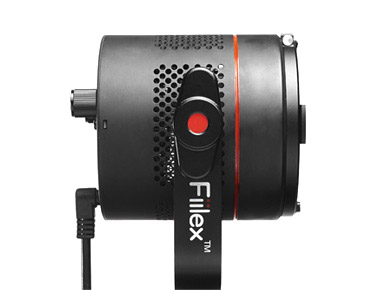 (1) P360 Light Head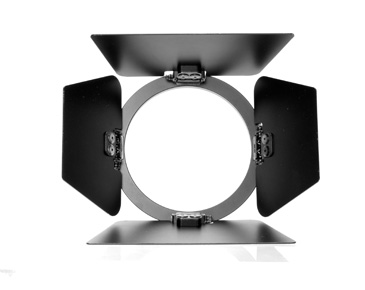 (1) Barndoor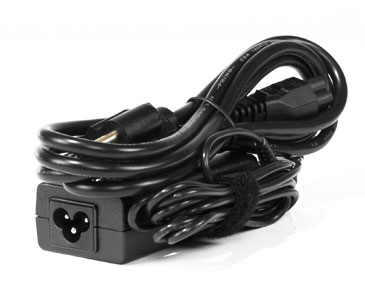 (1) AC/DC Power Adapter
Separator
Compatible Accessories